Kletter Ida Review
This is probably one of my favourite films for 2002. Made exclusively in Denmark and then marketed only in Europe, "Klatretosen" or "Kletter Ida" (Climbing Ida) is a fascinating and original concept that really worked as a childrens and adults film. The film unfortunately did not aquire an international release, and a U.S. studio are currently in the process of remaking it with Kristen Stewart (Panic Room) in the lead role.
Right Click here to download the trailer (In Danish!) (Please be patient... I don't have much bandwidth, i am working on this issue.)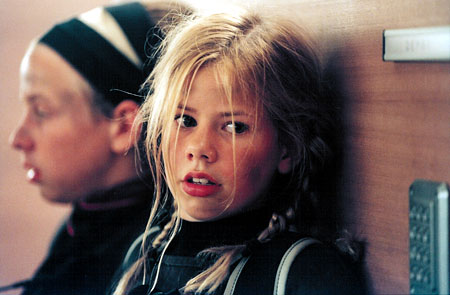 I wrote this while in Germany as a film review example for an english class.
"Mission Impossible" for twelve-year-olds is one way of describing the latest film from Denmark, "Kletter Ida". This ambitious attempt at bringing Danish films onto the international scene tells the story of a twelve-year-old girl, Ida, who must rob Denmark's newest bank in order to collect the 1 500 000 Kröner (200 000 Euro) needed for a life saving operation for her father. Ida, incidentally, is a brilliant rock climber, but is forbidden to climb by her father, who was injured in a climbing accident. In Essence, Kletter Ida is very much a robbery film, but one that boldly probes the genre from an angle never before attempted by involving children. The only other film in recent times to come close to this would be the typical American trash of "Spy Kids", a film whose insipidity is rivaled only by its total lack of reality.

Kletter Ida does not fall into many of the pitfalls so frequently encountered by independent films. The 6+ rating given to the film may turn away many older viewers, however the film remains strong for all age groups, albeit for different reasons. Adults can marvel at the professional execution of the world-class cinematography and editing, and chuckle at the many plot holes, but are nevertheless just as entertained as the under 10's who are entranced by the suspense and action throughout. It is this lack of a clear cut demographic that enhances the success of the film.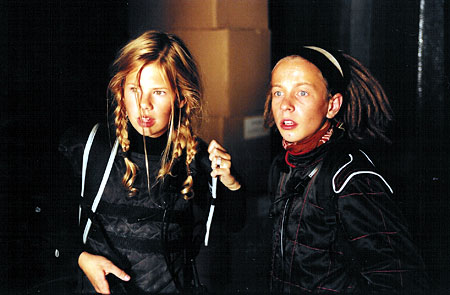 The level of acting is also exemplary considering the ages of the three main characters. Ida, convincingly played by Julie Zangenberg, conveys a deep sense of understanding of her role that is rarely seen these days in actors, let alone young ones. The contrasting two boys, Sebastian and Jonas, complement this role. Whilst the boys are not given much to work with in terms of back story, they play the roles to their potential. We can undoubtedly expect to hear more from these three young stars in the future.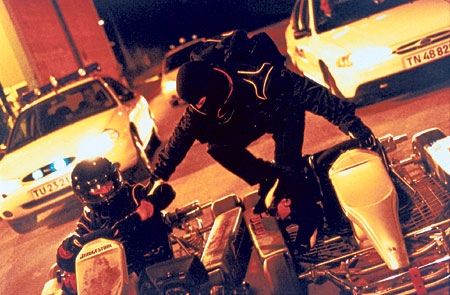 "Kletter Ida" is undoubtedly for the children's genre what 'Crouching Tiger' was for the action genre: A much needed breath of fresh air and a respite from the American rhetoric we are so often fed. It is a shame that this film will never make it to English speaking countries, at the time of print a U.S. Studio has bought the rights and is planning to remake the film the 'American Way'. I don't think any U.S. production, however, will be able to combine the quaintness of Denmark with edge-of-the-seat suspense as has been achieved in this fantastic film.